Review Details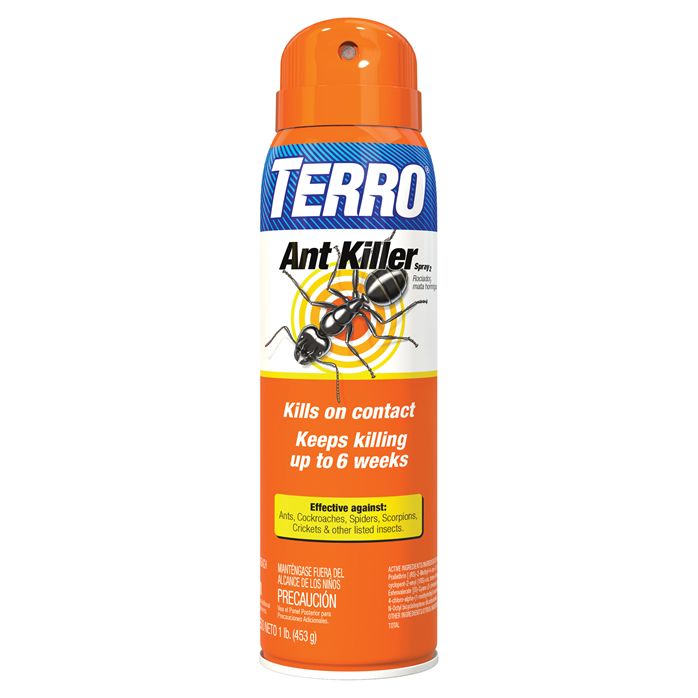 TERRO® Ant Killer Spray
Product Review (submitted on August 22, 2016):

I'm pretty surprised no one in the reviews mentions any negatives. While this product is great for spraying edges, it doesn't prove so when spraying directly onto insects/ ants or crevices. Its aerosol can has so much pressure or air that when you spray it, it sends the bugs flying. You literally need to get up close enough to whatever you are spraying as it does not come out in a stream like other brands. This can also be a problem if you're spraying crevices as it does not get directly into cracks; spraying only the outside as the high amount of pressure sends the product into the air. This was no defected can as I bought 2 and both sprayed the same. Negatives aside, it does work up to several weeks.

Response From Terro®

Patty : Consumer Relations Representative

Hello Monica, We appreciate the time taken to provide this feedback and apologize for the experience. Our product team always looks for possible product improvements and consumer feedback is important. This product is designed to be applied as a coarse spray and surfaces should be sprayed until wet. Please contact our Consumer Relations Team at 1-800-800-1819 x 458 for additional assistance.