Review Details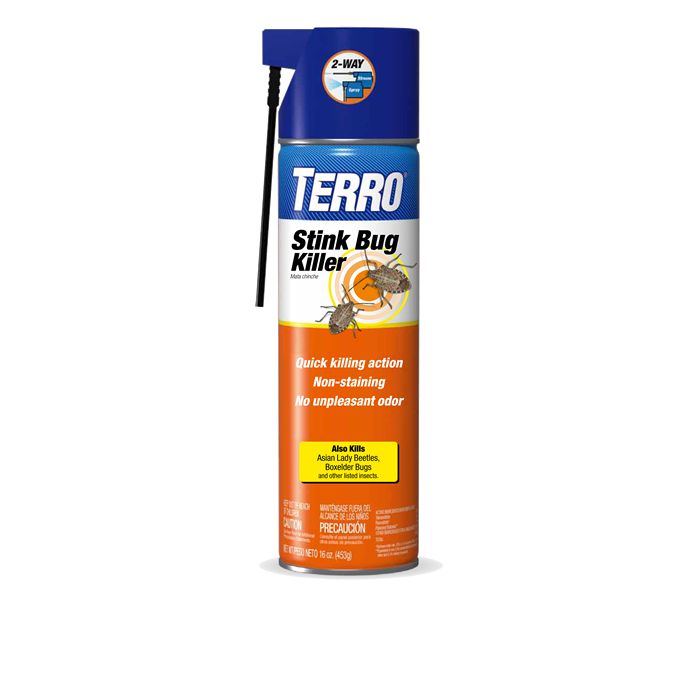 TERRO® Stink Bug Killer - Aerosol Spray
Product Review (submitted on October 4, 2018):

I live in southeast Michigan. We came under siege by these stink bugs this year (first ever that I noticed was 3 years ago - only now and again). Their numbers have exploded. We had several hundred on the outside of our house a few days ago. And, of course, they were starting to get inside, despite our best efforts. The Terro Stink Bug spray did not kill on contact, as others have said. That was certain. Some did fly away. Some crawled away, leaving a Terro trail. Most, however, stayed put and remained very much alive. There were so many that I spent quite some time spraying them individually. Found no carcasses several hours later. Nor the next day. All in areas where they would have been seen very easily should they had died. The temperature dropped last night and they dispursed. A few remain in and around our attached garage. But not the same numbers due to the cold. I can only imagine where they've gotten into to prepare for the winter. But several did find their way into our house. They're easy to catch, so wrapping them up in thick paper towel then squishing them, then disposing of them seems to avoid any smell. Seems a much more effective, although time consuming, method than using this Terro product. Another thing to be cautious about, we have white window sills and frames, and white pillars on our home. This product stained them everywhere it was used with an light orangey stain. So be mindful of that as well if you use this product.

Response From Terro®

Kathryn : Consumer Relations Representative

Hello,

We are sorry to hear that you have not experienced the success we typically see with this product. Stink bugs that come in contact with this spray will die within 24-48 hours, those that are sprayed directly are expected to die sooner. We recommend testing the spray in a small, inconspicuous area prior to full application. This product is covered by a 30-day guarantee and a 1-year warranty with a copy of the purchase receipt. Please feel free to contact our Consumer Relations Team at 1-800-800-1819 x 458 with any questions. We are happy to help!