Review Details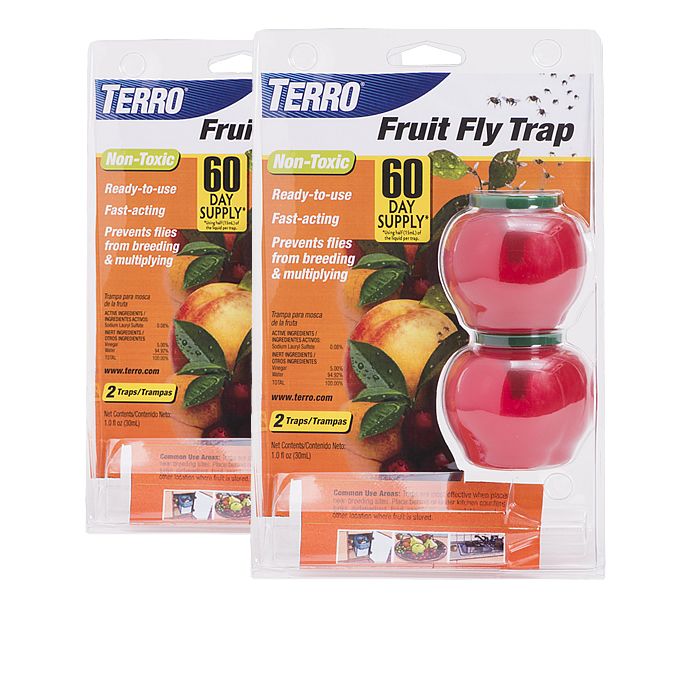 TERRO® Fruit Fly Trap - 2 Pack
Product Review (submitted on October 19, 2018):

Years ago I bought these after having hordes of gnats in our home.. That was when the shape was Apple like with the yellow and red and the snap open top. It was also see through enough to hold it to the light &c the amount of maps that were actually contained. This new model does nothing it looks completely fake the opening is way too broad and the gnats just sit on the top and then leave. There is no way to see if you're catching any at all .I don't know why it was changed, but it doesn't work as well . I had bought a pack from a store that had inventory of some of the old version and they work a 100% the new ones don't..pleasego back to the old model

Response From Terro®

Kathryn : Consumer Relations Representative

Hello,

We appreciate you taking the time to provide this feedback. Your comments have been shared with our Product Managers. This type of feedback is very valuable when deciding what products and changes to make to products in the future. The lure in the newly designed traps is the same, and will have the same effect on fruit flies. This trap is covered by a 30-day guarantee and a 1-year warranty with a copy of the purchase receipt. Please feel free to contact our Consumer Relations Team at 1-800-800-1819 x 458 with any questions.