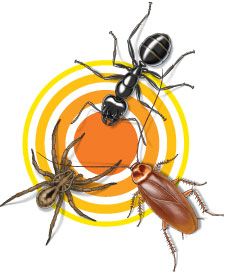 Bulk Crawling Insect Control
TERRO® offers a line of products, sold in bulk, to handle any crawling insect you happen to be battling. If you are battling anything from carpenter ants and termites to scorpions and cockroaches, we've got a solution for you!
Our line of crawling insect control products includes a Home Insect Killer, which is effective against 65 types of insects. This line of bulk products also features a Carpenter Ant & Termite Killer, both in an aerosol spray and as a ready-to-use spray, as well as a Scorpion Killer Spray. Not only do many of these products eliminate insects quickly, but they also provide long-lasting residual protection.
No matter which crawling insect you want to eliminate, we have a solution for you! From a fast-acting insect spray product to an insect bait product, you'll find an array of effective indoor insect control solutions, now available in bulk quantities, at our online store!