NEWS RELEASE *High-res images and/or product sample available upon request
New Feature-Filled Roach Baits Provide Powerful Protection from Pests
TERRO® Multi-Surface Roach Baits Quickly Attract & Kill Roaches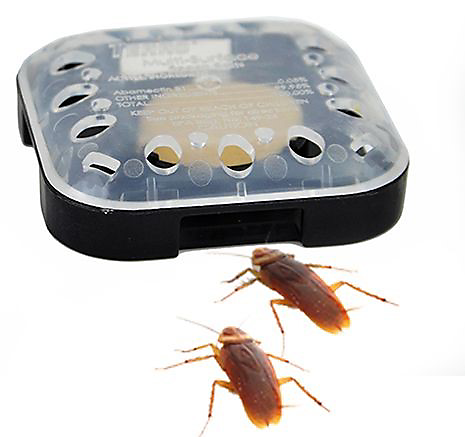 LITITZ, PA—May 6, 2019—Cockroaches are one of the most common household pests worldwide. These widespread, disease-spreading pests can be difficult to get rid of, thanks to their rapid reproduction, small size and nocturnal activity. To help homeowners battle roach invasions, TERRO®, a trusted leader in DIY pest control, has added TERRO Multi-Surface Roach Baits to its arsenal of effective insect control products. The new roach killer contains a protein-based bait that quickly attracts and kills roaches in and around homes.
The durable, ready-to-use Multi-Surface Roach Baits have a multi-surface application that allows for versatile placement throughout homes. Adhesive strips keep the stations securely in place on vertical walls, under cabinets and other out of the way locations. A clear, see-thru top enables homeowners to actively monitor the bait level in the stations.
"The see-thru top on the roach bait station eliminates the 'when to replace' guessing game – you can now see when the bait is depleted and replace as needed," says Malory Kreider, category development manager at TERRO®. "The clear top also reveals if there are any roaches actively feeding, which means you can avoid picking up the station and inadvertently coming in direct contact with an unsavory cockroach."
How Roach Baits Work
The protein-based bait in TERRO® Multi-Surface Roach Baits is specifically formulated to attract roaches, so expect an initial surge in insects when the bait is discovered. Once the bait is located, cockroaches enter the station through one of four easily accessible entry points to feed on the lethal bait. The active ingredient in the bait works slowly enough to allow roaches to return to the nest, where they transfer the deadly bait to other roaches. As the bait is shared, pest populations will begin to quickly dwindle.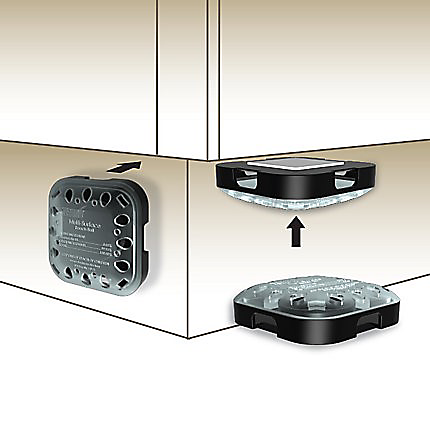 Bait Placement
The versatile multi-surface bait station can be adhered to a variety of surfaces in and around homes, including on walls, kick plates, behind appliances, and near garbage cans. Place in areas where numerous roaches have been observed, and anywhere roaches may attempt to come indoors.
"Before using TERRO® Multi-Surface Roach Baits, be sure to get rid of other sources of food such as sugar, grease spots and crumbs," says Kreider. "This will prevent roaches from being attracted elsewhere."
For best results, monitor Multi-Surface Roach Baits regularly for activity but do not interfere with the roaches or baits. Replace the bait stations when bait is depleted until roaches are no longer present.
Where to Buy
Each package of TERRO® Multi-Surface Roach Baits contains 6 ready-to–use bait stations. The product may be purchased online at www.terro.com and at leadingretailers nationwide.
About TERRO®
TERRO® is an industry leader in ant and pest control and has been a trusted brand since 1915. Based in Lititz, PA, the company offers proven ant and pest control products including liquid ant baits, aerosol sprays, perimeter granules, glue traps and ant dust products. TERRO® products are widely distributed at all leading hardware, home center, mass merchant, food and drug, farm and fleet, and independent garden centerretailers nationwide. For more information on TERRO® products, call 1-844-837-7644 or visit terro.com
Media Contact:
Carolyn Schinsky
314-308-1682
carolyn.schinsky@gmail.com