As low as
$10.49
Regular Price
$10.49
TERRO® Ant Killer Plus
39
4.3
5
1
Earn 200 rewards points on your purchase! Learn More
Kills ants, fire ants, cockroaches, fleas and other insects
Fast-acting granules kill insects in 24 hours
Keep insects out – use as band treatment around house foundations and on lawns, or as a spot treatment on ant hills
Convenient, resealable shaker bag – no spreader required
For outdoor use only
Available Sizes: Single, 3-Pack, 6-Pack, 12-Pack
Terro® Ant Killer Plus
Keep ants and other unwanted insects out of your house with TERRO® Ant Killer Plus. These fast-acting granules can be used as a perimeter treatment around the foundation of your house, as a general lawn treatment, or as a spot treatment directly on ant hills and fire ant mounds. The powerful formula kills listed insect pests on contact while also providing residual repellency.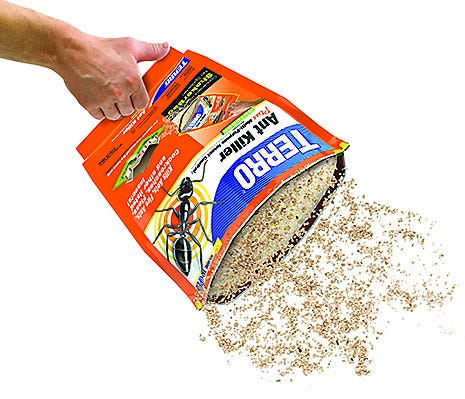 Easy to Apply
To allow for ease of use, TERRO® Ant Killer Plus is packaged in a convenient, resealable shaker bag. Just open the top, grab the bottom of the bag, and start spreading the ant killer granules. There's no chemical spreader or broadcaster needed!
How to Treat a Perimeter
Keep ants, cockroaches, fleas and other listed insects out of your house by applying a 3 to 10 foot band of granules along your foundation. Water lightly immediately following application. It is best to treat the foundation when insects first appear or when you notice lawn damage. For best results, remove leaf litter and cut back vegetation that touches the foundation.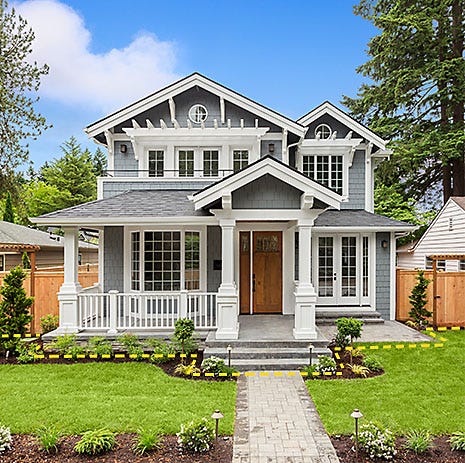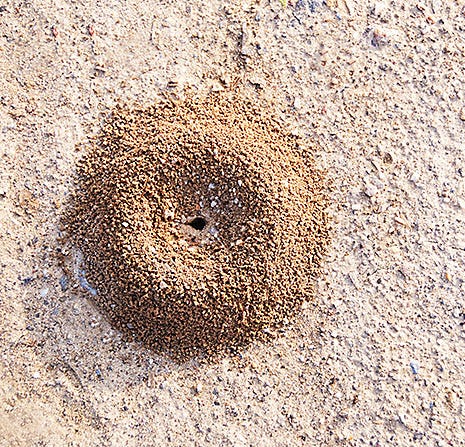 How to Treat Ant Hills
To control ants (except fire ants), apply one to two teaspoons of TERRO® Ant Killer Plus over and around ant hills – water lightly immediately following application. If the soil is dry, water lightly before application to bring the ants closer to the surface for better control.
How to Treat Fire Ant Mounds
To control fire ants, apply ½ cup of granules over, and two feet around each fire ant mound. Immediately following application, water the product in completely, applying a minimum of one gallon of water to each mound area. Be sure to water gently – use of a high-pressure hose may disturb the ants and cause migration, reducing the product's effectiveness!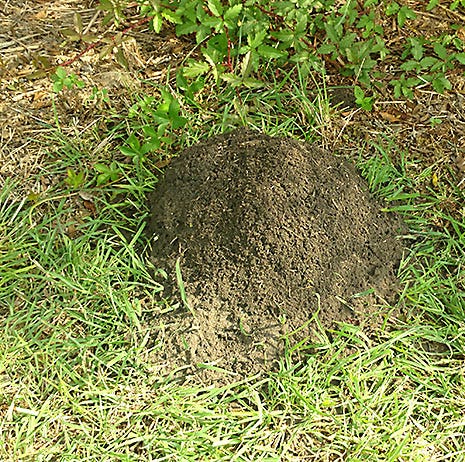 TERRO® Ant Killer Plus
Check out this short video to find out how TERRO® Ant Killer Plus can help you rid your property of ants, roaches and other common insect pests.

"I get ants year round in my home. After trying other brands of the granules with little and short-lasting results I bought the Terro® ant killer plus granules, spread around the outside perimeter of my house and within a week there were no ants in my home. Great product and works as well as industrial grades."
TERRO® Ant Killer Plus Details
Interested in learning more about TERRO® Ant Killer Plus? Take a closer look at its in-depth specifications.
TERRO® Ant Killer Plus
Model #
T901-6
Includes
3 lb shaker bag of Ant Killer Plus
Eliminates
Ants: Argentine ants, Southern ants, Allegheny Mound ants, Florida Carpenter ants, Black Carpenter ants, Cornfield ants, Red Imported Fire ants and Nuisance ants
Other Insects: Cockroaches (German and American), Crickets, Earwigs, Fleas, Millipedes, Mites, Palmetto Bugs, Silverfish, Sowbugs (Pillbugs) and Waterbugs
TERRO® Ant Killer Plus
Model Number
CT901
Weight
3.15 lb
Dimensions
2 x 10.7 x 16.10 in
Available Sizes
Single, 3-Pack, 6-Pack, 12-Pack
I purchased the ant killer plus multi purpose insect control…..shaker bag….
Do I need to spray with water after applying?
Question by: Renae Wright on Oct 20, 2021, 10:38 AM
Yes, this product needs to be watered in to be effective.
Answer by: Kathryn Tator on Oct 20, 2021, 10:49 AM
When and how often should ant killer plus be used?
Question by: Ron Deck on Sep 10, 2021, 3:42 PM
This product kills on contact, keeps on killing for several months, and can be reapplied as often as every two months.
Answer by: Lauren Steiner on Sep 29, 2021, 3:26 PM
Is this safe to use around dogs?
Question by: Cameron Parrino on Oct 5, 2021, 11:39 AM
When applied as directed, this product is safe for dogs.
Answer by: Kathryn Tator on Oct 5, 2021, 11:59 AM