TERRO® Fly Magnet® Super Fly Roll
As low as
$9.99
Regular Price
$9.99
TERRO® Fly Magnet® Super Fly Roll
2
3
5
1
Earn 180 rewards points on your purchase! Learn More
Trap flies and other flying insects on 4-inch-wide sticky paper
Easy-to-use super fly roll, over 19 ft long
3D imagery lures flying insects
Long-lasting glue catches them and keeps them stuck
When a section is full, easily trim it off and unspool more sticky paper
Available Sizes: Single, 3-Pack
Best Used For





Terro® Fly Magnet® Super Fly Roll - Extra Big Fly Paper Roll
Use the TERRO® Fly Magnet® Super Fly Roll in barns, stables, garages and other large facilities where flies can be a major problem. The roll is printed with specially designed fly-attracting visual cues to effectively trap these insects on the fly paper. Once an insect lands on the Super Fly's long-lasting glue area, it's trapped for good. Each roll includes more than 19 feet of 4-inch wide sticky tape. After one section of the fly paper fills up with insects, trim it off and unspool another length from the Fly Magnet® Super Fly Roll to catch even more flying insects.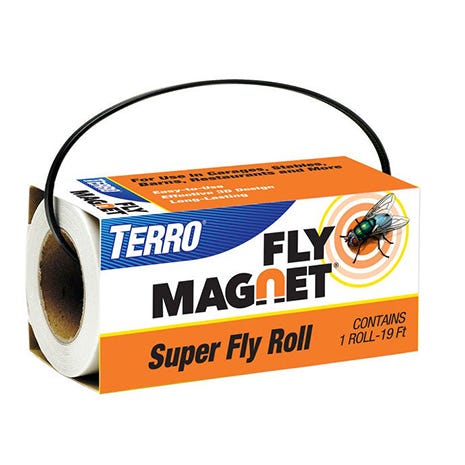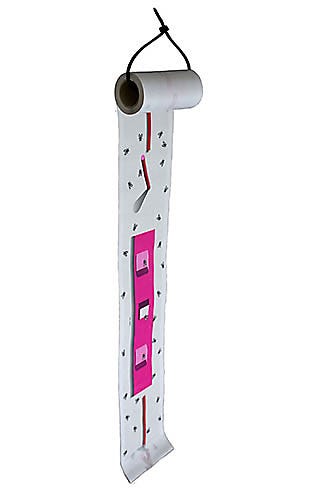 Unroll to Catch Flies
Ready to use your Super Fly Roll? Just pull out the sticky paper from the leading end of the roll and hang it on a hook or nail. The extra-wide, extra-long fly paper will capture flying insects with its super-sticky glue.
After one section is filled, just tear off that portion and unroll the fly paper further. Measuring more than 19 feet, this sticky fly trap has the potential to capture thousands of flies in your barn, stable, animal pen, work area or outdoor space.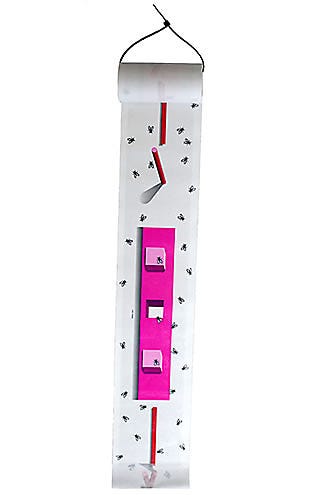 3D Design Helps Attract Flies
Using designs from Silvalure System®, the Fly Magnet® Super Fly Roll has 3D imagery printed on the sticky side of the fly paper roll. These vibrant designs were created to attract flying insects. When they land on the design they're in for a surprise!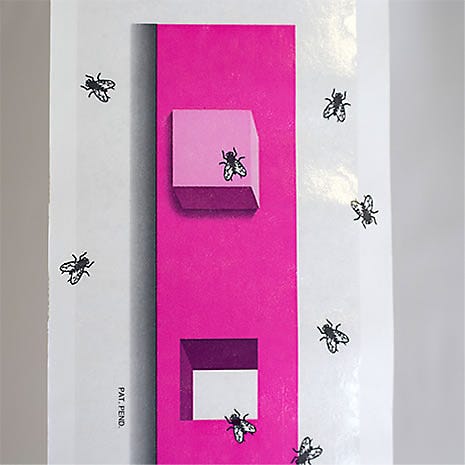 TERRO® Super Fly Roll Prouct Details
Interested in learning more about this fly-fighting product? Take a closer look at its in-depth specifications.
TERRO® Fly Magnet® Super Fly Roll
Model #
CT521
Available Sizes
1-pack, 3-pack
Length
More than 19 feet
Width
About 4 inches
For Use Against
Flies and flying insects
For Use In
Barns, stables, garages, restaurants and other indoor or outdoor areas where flies are present
More Options for Your Home or Business
Stocking up to take on all the invading insects? TERRO® has a full line of options to keep them at bay.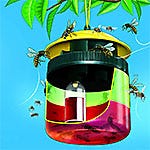 Flies are pests indoors and out! TERRO® is ready to help you.
Stink bugs are invading homes and businesses across America.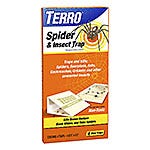 If spiders are your problem, TERRO® has the answers.
TERRO® Fly Magnet® Super Fly Roll
Model Number
CT521
Weight
.240 lb
Dimensions
4.0 x 242 x 2.75 in
Available Sizes
Single, 3-Pack