TERRO® Roach Magnet® Baited Insect Traps
Earn 160 rewards points on your purchase! Learn More
Attracts and traps roaches with pheromone-infused tablets
Also traps ants, spiders, scorpions, centipedes, crickets, silverfish, and palmetto bugs
Three entry points allow for easy insect access
No poisons - place kitchens, bathrooms, cabinets, and near appliances
Includes 8 Roach Magnet® Traps
Terro® Roach Magnet® Traps
Protect your home and business from roaches with TERRO® Roach Magnet® Traps. These easy-to-use traps contain pheromone-infused tablets to attract and trap roaches. The poison-free traps will also capture ants, spiders, scorpions, centipedes, crickets, silverfish, palmetto bugs, and other insects. Each package includes 8 Roach Magnet® Traps, which you can utilize in kitchens, bathrooms, or wherever an infestation persists.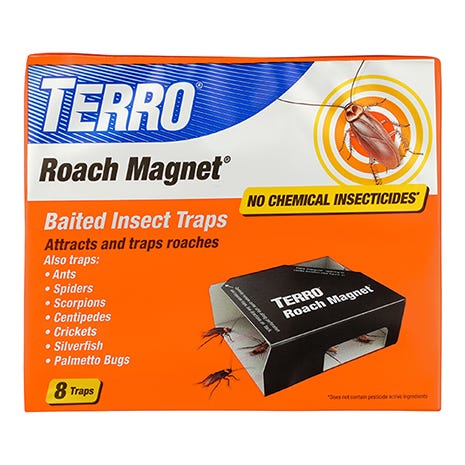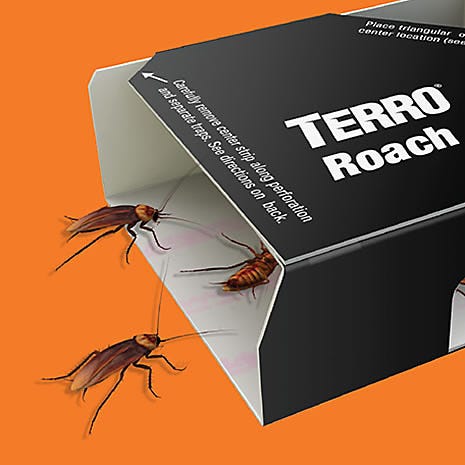 Attracts & Traps Roaches
TERRO® Roach Magnet® Traps use pheromone technology to attract roaches to the trap. Each trap contains a pheromone-infused plastic tablet that roaches can't resist. Once they enter the trap, insects are trapped for good on the sticky glue surface.
Three Access Points
TERRO® Roach Magnet® Traps have three openings, enabling roaches and other insects to easily enter the traps from multiple angles. The multiple access points also allow for optimum air flow past the pheromone-infused tablet, helping pests to find the traps.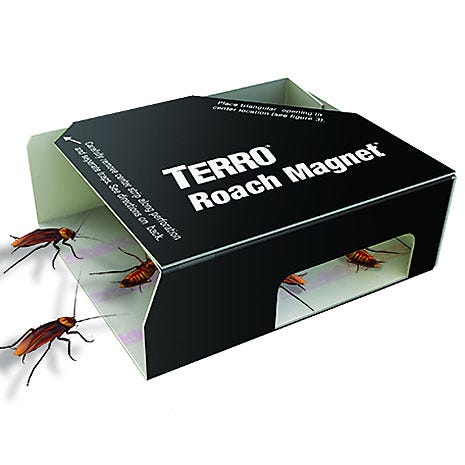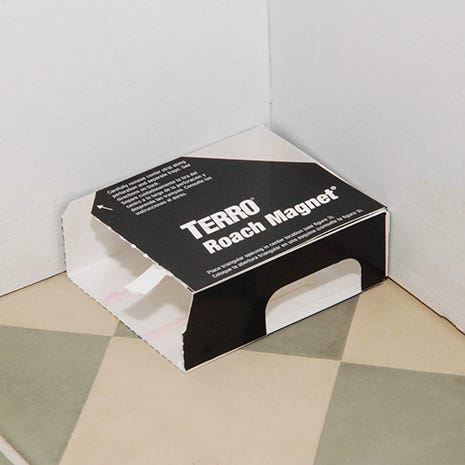 Compact Design
TERRO® Roach Magnet® Traps are designed to be small and discreet, which allows you to deploy them throughout insect infested areas, including kitchens and bathrooms. Place them in corners for maximum effectiveness. They are also small enough to fit under appliances, below sinks, and behind toilets.
TERRO® Roach Magnet® Traps
Do you want to know more helpful details about TERRO® Roach Magnet® Traps? Take a closer look at the in-depth specifications for this product.
TERRO® Roach Magnet® Traps
Model #
T256-8
Quantity
8 traps
Traps
Roaches, ants, spiders, scorpions, centipedes, crickets, silverfish, and palmetto bugs
TERRO® Roach Magnet® Traps
Model Number
T256-8
Includes
8 traps
Traps

Roaches
Ants
Spiders
Scorpions
Centipedes
Crickets
Silverfish
Palmetto Bugs

Where to Use

Kitchens
Bathrooms
Cabinets
Near Appliances