TERRO® Stink Bug Killer - Aerosol Spray
As low as
$9.99
Regular Price
$9.99
TERRO® Stink Bug Killer - Aerosol Spray
17
4.3
5
1
Earn 180 rewards points on your purchase! Learn More
Kills stink bugs, boxelder bugs, Asian lady beetles, carpenter ants, and other insects
Kills on contact and continues to kill for up to 6 weeks
Use as a broad application or crack-and-crevice treatment
Formula is odor free and non-staining
For indoor and outdoor use
Available Sizes: Single, 3-Pack
Best Used For




TERRO® Stink Bug Killer Aerosol Spray
Stop stink bug infestations and prevent their return with TERRO® Stink Bug Killer aerosol spray. This 16oz canister has a two-way nozzle, letting you focus in on a tight crack or sweep over a broad area. Our formula is designed to kill a variety of insects in addition to stink bugs and can be used both indoors and outdoors.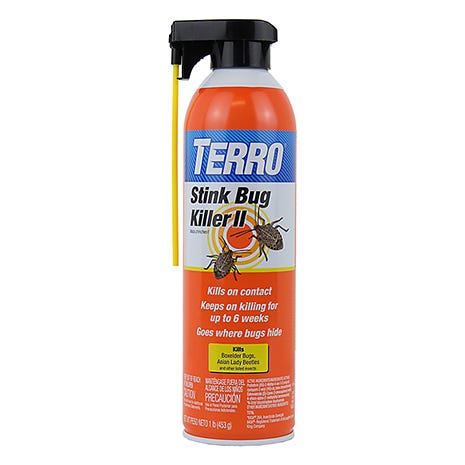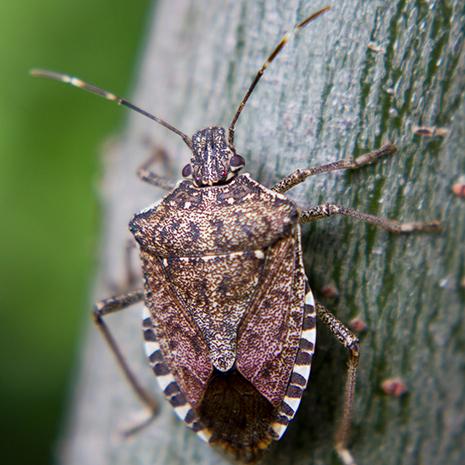 Target Insect Pests
TERRO® Stink Bug Spray treats and eliminates several types of nuisance insects. Use it as a spot and crevice spray to target stink bugs, Asian lady beetles, and boxelder bugs. For carpenter ants, treat nests and surrounding areas, paying extra attention to small holes in the wood. You can control other pests by spraying foundations, eaves, and window frames.
Reach Hiding Insects
Stink bugs often hide and breed in tiny cracks and crevices. Using the attached extension tube, you can easily reach these areas, either spot spraying 1 to 3 feet apart or moving slowly along the entire crack. For larger surfaces or outside along the foundation of the house, switch to a broad spray covering areas where active insects gather.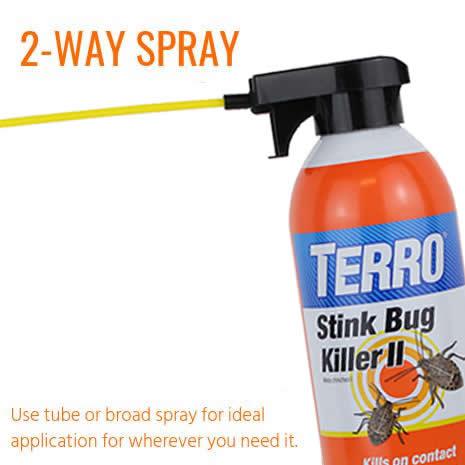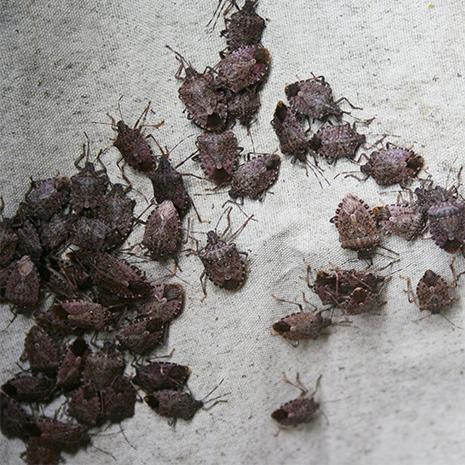 Stink Bug Removal Without the Stink
Stink bugs typically are found indoors in the spring and fall. They give off a disagreeable odor when frightened or smashed, making them unpleasant to kill. Using an aerosol spray for stink bugs lets you eliminate them without the bad smell. Thanks to TERRO® Stink Bug Killer's odor-free, non-staining formula, you can feel comfortable spraying it around your home.
TERRO® Stink Bug Killer Aerosol Spray Product Details
Do you want to know more helpful details about the TERRO® Stink Bug Killer Aerosol Spray? Take a closer look at the in-depth specifications for this product.
TERRO® Stink Bug Killer
Model #
CT3501
Includes
One 16 oz aerosol spray can
Eliminates

Ants (including carpenter ants)
Asian lady beetles
Boxelder bugs
Rice weevils
Crickets
Carpet beetles
Silverfish
Centipedes
Sowbugs (pillbugs)
Stink bugs

Features

Two-way spray for various application techniques
Use as a broad application or crack-and-crevice treatment
No odor and non-staining formula
For indoor and outdoor use

Recommended Use

Along baseboards
In corners of rooms and cabinets
On countertops
Under and behind appliances
Under sinks or around pipes and water sources
On windowsills and around doorways
Near garbage cans
Along ant trails

Ingredients
Active Ingredients:

Prallethrin (0.03%)
Esfenvalerate (0.05%)
N-Octyl bicycloheptene dicarboximide (0.29%)

Other Ingredients (99.63%)
TERRO® Stink Bug Killer - Aerosol Spray
Model Number
CT3501
Available Sizes
Single, 3-Pack
Features

Two-way spray for various application techniques
Use as a broad application or crack-and-crevice treatment
No odor and non-staining formula
For indoor and outdoor use

Ingredients
Active Ingredients:

Prallethrin (0.03%)
Esfenvalerate (0.05%)
N-Octyl bicycloheptene dicarboximide (0.29%)

Other Ingredients (99.63%)