Special Price
$43.29
Regular Price
$48.44
Earn 860 rewards points on your purchase! Learn More
All-in-one kit provides everything you need to protect from summer invaders
Liquid Ant Baits kill the ants you see and the ones you don't
Garbage Guard® uses a deep-penetrating vapor to kill trash can insects and prevent infestations
Outdoor Liquid Ant Baits attracts and kills ants outdoors before they can come indoors
Fruit Fly Trap acts fast to eliminate fruit flies in your home
Wasp & Hornet Killer kills wasps, hornets and more with a powerful foam that coats nests
Cannot Ship to:
AK, HI, NM, SD
TERRO® Summer Kit
Prepare for summer invaders with the TERRO® Summer Kit! This all-in-one pest control bundle contains everything you need to protect yourself against an array of creepy crawlers, including ants, wasps, hornets, fruit flies, maggots, and more. Arm yourself for summer with TERRO® Liquid Ant Bait, TERRO® Garbage Guard, TERRO® Outdoor Liquid Ant Bait, TERRO® Wasp & Hornet Killer Spray, and TERRO® Fruit Fly Traps.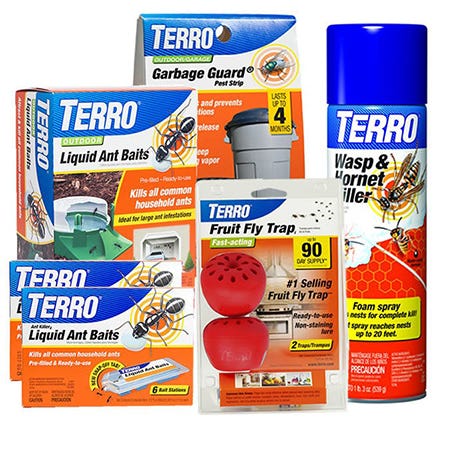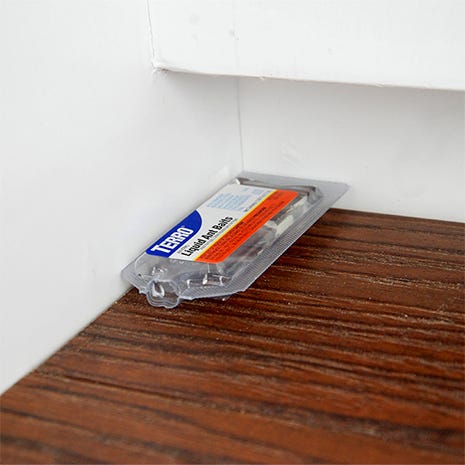 TERRO® Liquid Ant Bait
Kill common household ants with our TERRO® Liquid Ant Baits! As foraging ants take the bait, they circulate it through the colony, killing the ants you see and the ones you don't. The new and improved snap-off tab makes the stations easy to use. Plus, the closed bait stations prevent the bait from drying out to provide the ants with a continuous supply of liquid, day and night.
TERRO® Garbage Guard®
Trash bins can be a dirty, bug-filled place – but they don't have to be! TERRO® Garbage Guard® is effective against a variety of flying and crawling insects that are commonly found in trashcans. Simply remove the backing from the adhesive strip and attach the pod to the underside of your trash can lid. Then just close the lid, and let the vapor do its work! This product is designed for use in outdoor or garage trash bins and dumpsters.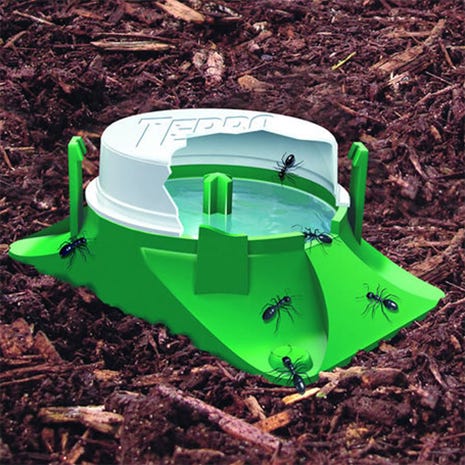 TERRO® Outdoor Liquid Ant Bait
TERRO® Outdoor Liquid Ant Bait stops the problem at the source. The bait targets ants outdoors before they make their way into your home. The slow-killing formula gives ants the time to transport the bait back to their colony, eliminating all worker ants and the queen. Stakes are included to secure the stations on various surfaces, including grass or gravel. Note: this is a bait, so you will see more ants before they begin disappearing.
TERRO® Fruit Fly Trap
Have you spotted fruit flies swarming around your kitchen or garbage can? With the TERRO® Fruit Fly Trap you can get the best of these annoying household pests in no time! This fast-acting trap uses a non-staining liquid bait to lure adult fruit flies inside. Once the flies enter the trap, they cannot escape to continue breeding and multiplying. The trap also features an attractive apple-shaped design that will look at home in any kitchen.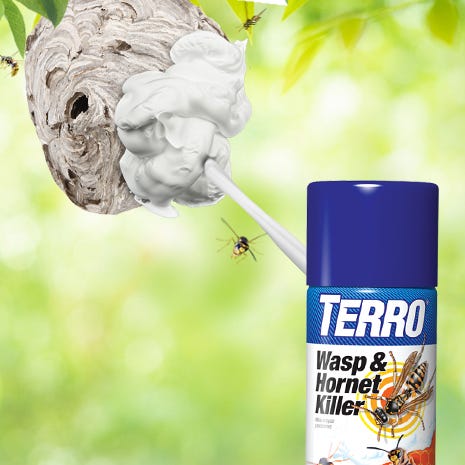 TERRO® Wasp & Hornet Killer
Stinging insects are a dreaded part of summer activities. TERRO® Wasp & Hornet Killer will help you take back the summer fun. The entrapping foam spray coats nests for a complete kill. Nests are often located in hard-to-reach places, so this spray delivers a powerful stream that reaches up to 20 feet away. This also allows you to keep a safe distance away from the nest while spraying.
TERRO® Summer Kit Product Details
Do you want to know more helpful details about the TERRO® Summer Kit? Take a closer look at the in-depth specifications for this product.
TERRO® Summer Kit
Model #
TERSUMMERKIT
Includes

TERRO® Liquid Ant Bait(2 packs, 12 bait stations total)
TERRO® Garbage Guard (1 pod)
TERRO® Outdoor Liquid Ant Bait (6 bait stations)
TERRO® Wasp & Hornet Killer Spray (1 can)
TERRO® Fruit Fly Traps (2 packs, 4 traps total)

Eliminates
Common household ants (sweet-eating ants), wasps, hornets, yellow jackets, fruit flies, flies, cockroaches, maggots, and more
TERRO® Summer KIt
Model #
TERSUMMERKIT
Includes

TERRO® Liquid Ant Bait(2 packs, 12 bait stations total)
TERRO® Garbage Guard (1 pod)
TERRO® Outdoor Liquid Ant Bait (6 bait stations)
TERRO® Wasp & Hornet Killer Spray (1 can)
TERRO® Fruit Fly Traps (2 packs, 4 traps total)

Eliminates
Common household ants (sweet-eating ants), wasps, hornets, yellow jackets, fruit flies, flies, cockroaches, maggots, and more