TERRO® Outdoor Liquid Ant Baits - All Questions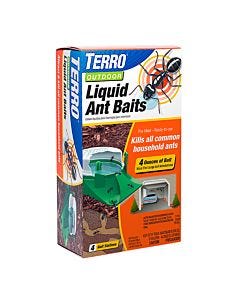 TERRO® Outdoor Liquid Ant Baits
We have some unopened Terro outdoor liquid ant bate stakes in our garage. Do not know how long we have had them but probably 2-3 years old. How long are they effective if unopened? Are they still good?
Question by: Michael Klekner on Jul 30, 2022, 8:14 PM
TERRO® Liquid Ant Bait is made of water, sugar and borax. These ingredients do not have a shelf life. As long as it is still in liquid form, you can still use it!
Answer by: Rachel Faust on Aug 1, 2022, 11:40 AM