TERRO® Fly Magnet® Disposable Fly Trap
TERRO® Fly Magnet® Disposable Fly Trap
3
2.4
5
1
Earn 180 rewards points on your purchase! Learn More
Attracts and traps a variety of common flies, including house flies, barn flies, and blow flies
Easy to use – just add water and hang
Clean disposal – snap on the top to seal and then discard
Bait fully activates after a few hours; effectiveness will not be diminished over time
TERRO® Fly Magnet® Disposable Fly Trap
Keep your outdoor space free of nuisance flies with the TERRO® Fly Magnet® Disposable Fly Trap. Eliminating just one female fly can reduce the population by 150-500 flies per year. This trap attracts and kills a variety of common flies, including house flies, barn flies, and blowflies, to drastically reduce fly populations around your home. It's also easy to set up – just add water and hang!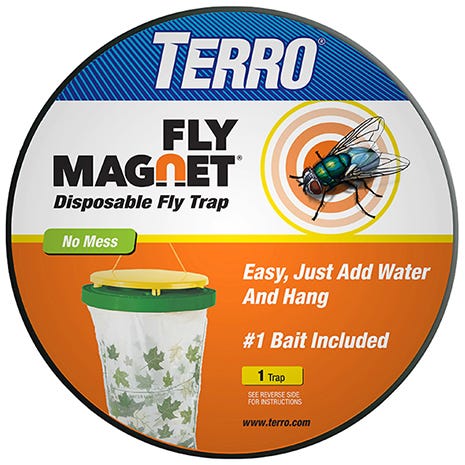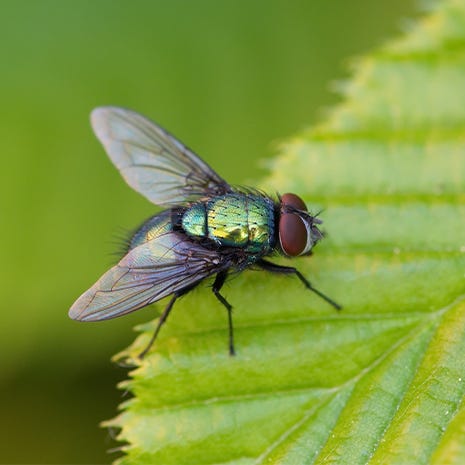 Attracts and Traps Flies
Eliminate flies inside your home with the TERRO® Discreet Indoor Fly Trap Plus Lure. The trap uses a food-based lure to attract flies into the trap housing. The lure, while tantalizing to flies, is odorless to humans so there's no need to worry about where you place it. Once inside the trap, flies become stuck on the glue board insert and are unable to escape.
Easy to Use
For your convenience, the TERRO® Fly Magnet® Disposable Fly Trap is incredibly easy to use. Simply pull the string to open the trap and add warm water to the fill line. Add more water periodically to keep it at the fill line. Hang the trap on a tree branch or other suitable hanger. These traps are intended for outdoor use so you can draw flies away from your home before they can get inside. Hang in warm, bright, calm areas for the best results.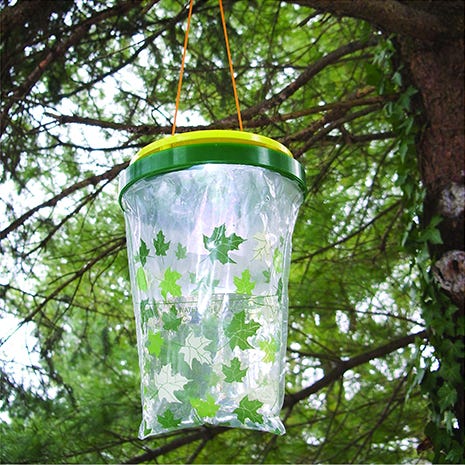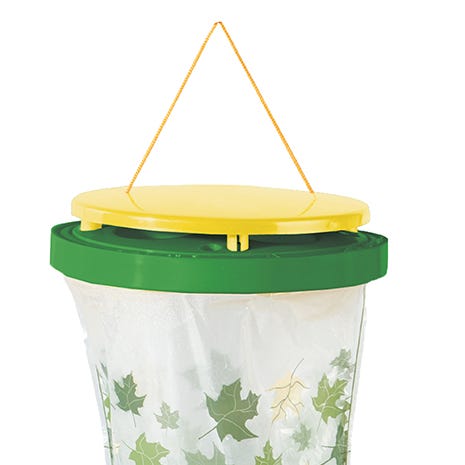 Long-Lasting Control
TERRO® Fly Magnet® bait may take several hours before it becomes fully active. But once active, the effectiveness will not diminish over time, providing optimum fly control. When the trap is full, it can be disposed of cleanly. Just align the lid posts with the holes on the trap and press together to seal. Then place the trap in the trash to discard. It's that convenient and easy!
TERRO® Fly Magnet® Disposable Fly Trap Product Details
Do you want to know more helpful details about the Fly Magnet® Disposable Fly Trap? Take a closer look at the in-depth specifications for this product.
TERRO® Fly Magnet® Disposable Fly Trap
Model #
M530
Effective Against

House Flies
Blowflies
Bottle Flies
Barn Flies
And other common flies

Where to Use
Outdoors
TERRO® Fly Magnet® Disposable Fly Trap
Model #
M530
Effective Against

House Flies
Blowflies
Bottle Flies
Barn Flies
And other common flies

Where to Use
Outdoors
Trapping Tips

Hang trap from trees or stakes
Keep the water level at fill line at all times
May take several hours for bait to fully activate

Fly Facts

Flies prefer warm, bright, calm areas
Flies are dormant until temperatures reach 65 degrees Fahrenheit
Customer Reviews
33%
of customers
recommend this product