TERRO® Multi-Surface Roach Baits - All Questions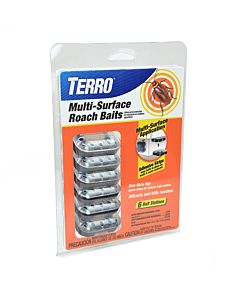 TERRO® Multi-Surface Roach Baits
Safe to use around children?
Question by: Donna spata on Sep 7, 2021, 11:44 PM
We do not recommend placing bait stations in areas accessible by children and pets.
Answer by: Lauren Steiner on Sep 29, 2021, 3:25 PM
Does this product contain peanut derivatives?
Question by: Brooklin on May 7, 2023, 6:34 PM
This product does not contain any peanut derivatives.
Answer by: Rachel Williams (Admin) on May 11, 2023, 11:06 AM