TERRO® Outdoor Ant Killer Spray
TERRO® Outdoor Ant Killer Spray
28
3.7
5
1
Earn 220 rewards points on your purchase! Learn More
Kills ants (including carpenter ants), cockroaches, spiders, and other insects
Fast protection with long-lasting residual control
Spray reaches up to 10 to 15 feet
Use as a spot treatment or in cracks and crevices
Designed for outdoor use only
Includes 1 Pack
Best Used For




TERRO® Outdoor Ant Killer Spray
Reduce infestations of common home and garden pests with this TERRO® Outdoor Ant Killer Spray. Summertime means many home and business owners are plagued with outdoor insects coming indoors, including ants, carpenter ants, cockroaches, spiders, and other smaller creeping pests. Keeping outdoor pests from entering your home or business is easy with this killer ant spray.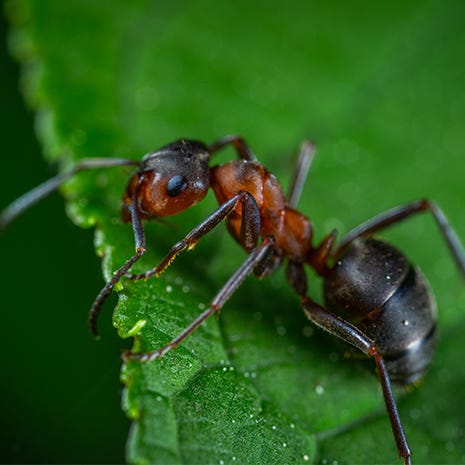 Kills Ants and Other Insects
This TERRO® spray is created to kill many different kinds of outdoor pests that spread disease or cause painful, inflamed bites. This includes ants, carpenter ants, cockroaches, spiders, and other insects.
Fast Knockdown Protection with Long-Lasting Residual Control
Prevent the insects from scattering with a patented blast system that knocks them down fast. For the squeamish, you can kill the insects without coming near them. Simply place the attached extension tube to the nozzle for long-distance use. This powerful TERRO® spray can reach up to 15 feet away, letting you remain at a comfortable distance.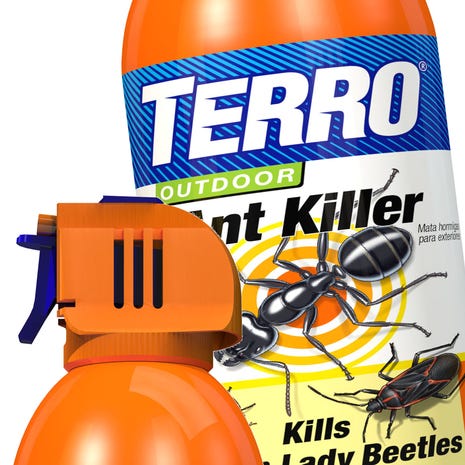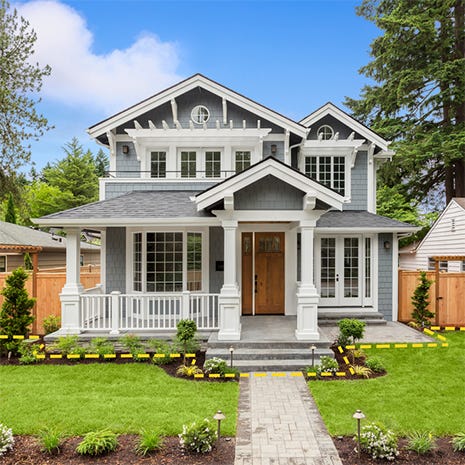 Use as a Spot Treatment or in Cracks and Crevices
TERRO® Outdoor Ant Killer Spray may be used to prevent an infestation in your home. Simply apply to cracks and crevices, reaching deep within to reach where ants and spiders like to hide. You can also use this along the foraging trails that ants follow into your home or apply directly to anthills. To protect your house or business, spray along the perimeter of the building as a barrier for insect pests.
Aerosol Can Designed for Outdoor Use Only
This potent spray is designed for outdoor use only. Use caution when spraying in the wind, as blowback may be harmful. When sprayed, the outdoor ant killer expands upon hitting the surface and leaves an invisible residual deposit.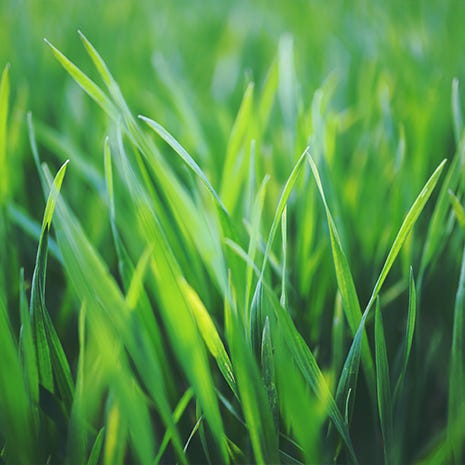 TERRO® Outdoor Ant Killer Spray
View video on how to effectively control outdoor ant invasions

"I have tried other products and NOTHING works better than this."
TERRO® Outdoor Ant Killer Spray Product Details
Do you want to know more helpful details about the TERRO® Outdoor Ant Killer Spray? Take a closer look at the in-depth specifications for this product.
TERRO® Outdoor Ant Killer Spray
Model #
T1700-6
Quantity
1-Pack
Elminates
Ants (including carpenter ants), Asian lady beetles, boxelder bugs, cockroaches, crickets, and sowbugs
Usage Notes
For outdoor use only
TERRO® Outdoor Ant Killer Spray
Model Number
T1700-6
Includes
One 19 oz aerosol can Outdoor Ant Killer Spray
Weight
1.4 lb
Dimensions
2.75 × 2.5 × 11.2 in
Customer Reviews
0%
of customers
recommend this product