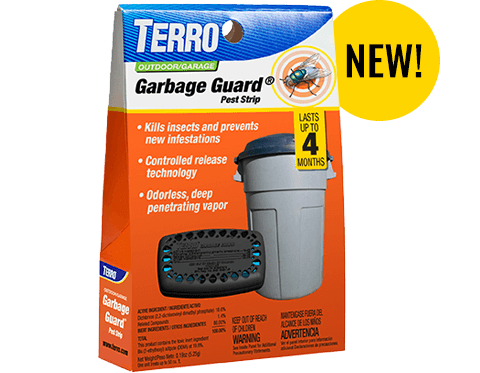 Terro® Garbage Guard™
Easy to Use — simply remove adhesive backing, attach inside of trash can and close the lid.
Controlled release for long-lasting protection — up to 4 months!
Designed for use in outdoor and garage trash cans, dumpsters, and trash bins.
Learn More »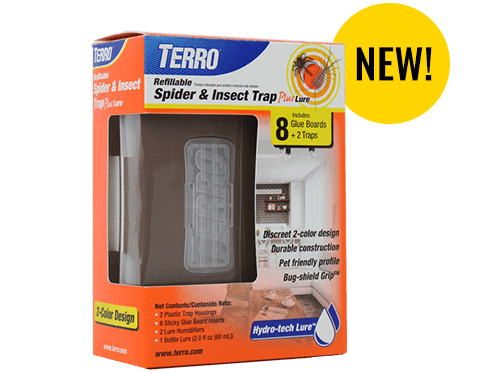 Terro® Refillable Spider &
Insect Trap Plus Lure
Durable design includes 4-month supply of glue boards and Hydro-tech Lure™ in every package.
Bug-shield Grip™ prevents contact with trapped insects when inspecting or placing the trap.
Pet-friendly profile prevents paws from entering the trap.
Learn More »