TERRO® Refillable Spider & Insect Trap Plus Lure
TERRO® Refillable Spider & Insect Trap Plus Lure
1
5
5
1
Earn 260 rewards points on your purchase! Learn More
Refillable trap with Hydro-tech Lure™-attract & trap spiders & insects
Discreet, two-color design blends in with your décor
Pet-friendly, low-profile design prevents paws from entering the trap
Bug-shield Grip™ prevents contact with trapped insects while inspecting or replacing the trap
Durable construction allows for a long-lasting trap life
4-month supply of glue boards and lures included
Includes 1 Pack (2 traps per box)
Cannot Ship to:
IN, NM, PR
Terro® Spider & Insect Traps
Now you can lure and trap crawling insects with the TERRO® Refillable Spider and Insect Trap, with Hydro-tech Lure™! This discreet and pet-friendly trap is designed to match with your décor and can fit into small spaces, including underneath cabinets and furniture. Insects will find their way into the trap via six separate entry points and get stuck to the glue board in the trap. Our Hydro-tech Lure™ helps to keep insects interested in the trap!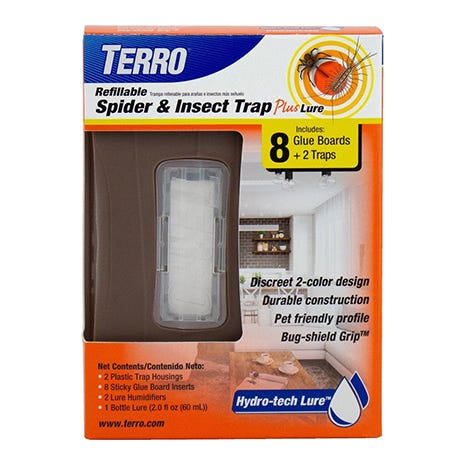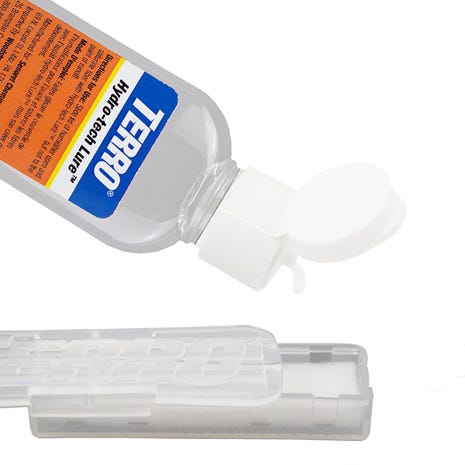 Catch More With The Lure
Catch even more insects with our Hydro-tech Lure™. To use, apply the Hydro-tech Lure™ into the included lure humidifier. This in turn provides the trap with moisture, which is a common insect attractant. This food-based lure will last up to 30 days per application and will increase your catch rate by 2.5x of a standard insect glue board. *vs. traditional TERRO® Glue Boards.
Directions For Use
To use the TERRO® Refillable Spider & Insect Trap simply follow the steps below.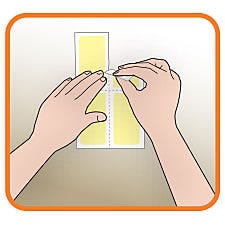 Fold along perforations & tear glue board into 4 pieces. Remove film from 1 piece.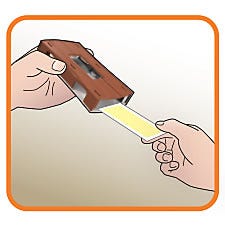 Choose the color of the trap you want visible, and place facing up. Insert glue board in bottom of trap - slide it under the visible guides.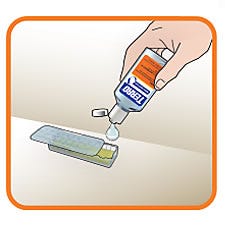 Slide humidifier closed, and place in trap housing. Place your trap.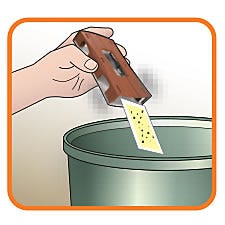 When full, remove the glue board and throw it away. Place a new glue board and place your trap again.
Replace the humidifier and place the trap again to continue catching spiders and insects.
Designed With People In Mind
We know that picking up dead bugs is not fun. On this trap, our exclusive Bug-shield Grip™ prevents contact with trapped insects when touching the trap. Use these finger grips to move the trap from one location to the next, to check on the catch, and when disposing or filling the trap with boards. To dispose of the glue boards, simply place the trap housing over a trashcan and shake out the board, easily avoiding contact with the dead insects.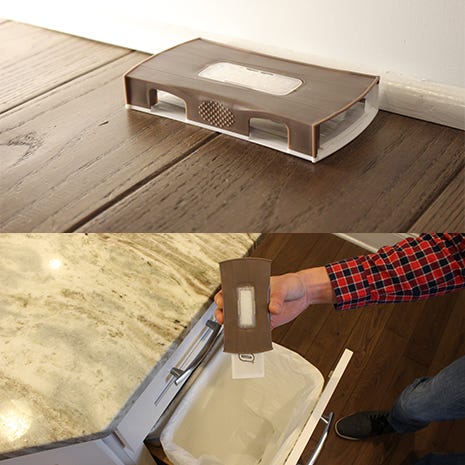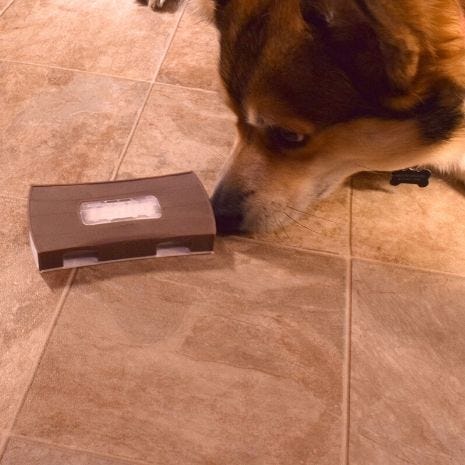 Pet-Friendly Design
Besides keeping you in mind, this trap is also designed for homes with pets. This low-profile design is pet-friendly, making it difficult for paws and noses to fit inside and reach the glue board. No more paws getting stuck on a glue board. The TERRO® Refillable Spider & Insect Trap features a durable plastic housing that prevents pets from accessing the glue board.
Two-Color Design: Blends In With Decor
TERRO® Refillable Spider & Insect Traps are dual-colored to ensure you have options for placement. A wood-toned brown and a crisp white help it to blend in well with floors, baseboards, cabinets…you name it! These discreet traps allow you to catch insects without visitors recognizing you have a problem in the first place. Simply select which color you prefer to show on top, inset the glue board, and place anywhere that crawling insects are present.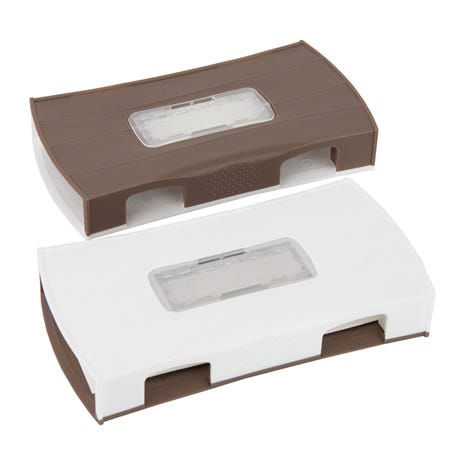 Terro® Refillable Spider & Insect Trap Plus Lure Product Details
Interested in learning more about the Refillable Spider & Insect Trap? Take a closer look at the in-depth specifications.
TERRO® REFILLABLE SPIDER & INSECT TRAP PLUS LURE
Model #
T3220
Eliminates
Spiders (including the "Big 3"), ants, cockroaches, centipedes, crickets, and other crawling insects
Recommended Use
Place around the home against baseboards, in corners, and behind doors and furniture
Includes

2 Plastic Trap Housings
8 Stick Glue Board Inserts
2 Lure Humidifiers
1 Bottle of Lure (2 fl oz)
TERRO® Refillable Spider & Insect Trap Plus Lure
Model Number
T3220
Eliminates

Spiders (including the "Big 3")
Ants
Cockroaches
Centipedes
Crickets
And other crawling insects

Weight
.093 lb
Dimensions
5.5 x 3.0 x .80 in
Includes
2 Plastic Trap Housings, 8 Stick Glue Board Inserts, 2 Lure Humidifiers, 1 Bottle of Lure (2 fl oz)
Customer Reviews
0%
of customers
recommend this product
TERRO, a trusted product I have used for years
Dec 3, 2020
Since I just got the traps and haven't really had time to tell if they are effective, I can't give much information about them. I DO trust TERRO though and have used their ant bait for years and recommended it to anyone who let me know they had an ant problem. Hopefully, I will have the same success with these traps. I HATE SPIDERS!!!!
Are these traps good for spider crickets?
Question by: stressed out on Nov 29, 2020, 7:00 PM
Yes, these can trap spider crickets.
Answer by: Woodstream (Admin) on Nov 30, 2020, 7:00 PM