NEWS RELEASE *High-res images and/or product sample available upon request
Stop Mosquito Infestations with TERRO® Mosquito Larvacide Pouches
New DIY Pest Control Product Stops Mosquito Larvae from Maturing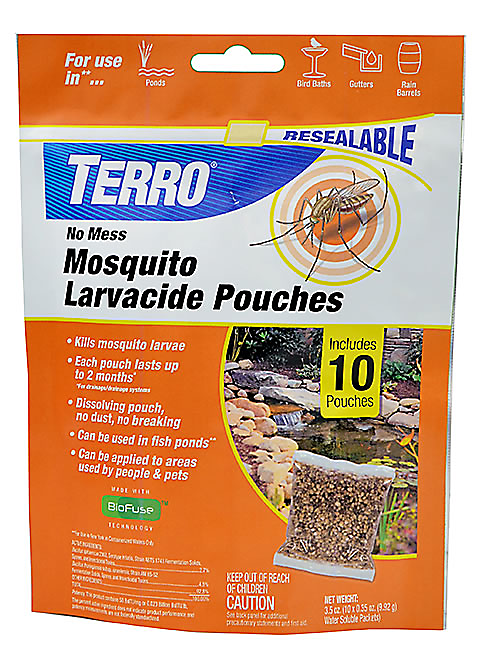 LITITZ, PA—June 11, 2019—Just in time for summer, TERRO®, a trusted leader in DIY pest control, introduces TERRO No Mess Mosquito Larvacide Pouches. When placed in standing water, the dissolving pouches release a larvacide that kills mosquito larvae before they have a chance to turn into biting, disease-carrying adults. For effective and long-lasting mosquito protection, add the pouches to fish ponds, bird baths, gutters, rain barrels, fountains and other areas where water accumulates and remains standing for periods of time.
Each Mosquito Larvacide Pouch lasts up to two months when used in containers and drainage systems.
"TERRO® Mosquito Larvacide Pouches are a selective insecticide that controls mosquito larvae in their natural habitat which is any type of stagnant water," explains Stew Clark, director of research at TERRO®. "When used as directed, this product can safely be applied to areas with aquatic life, as well as areas used by people, pets, birds and wildlife."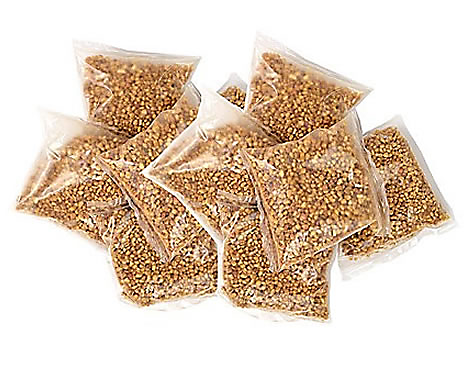 TERRO® No Mess Mosquito Larvacide Pouches are easy to use. Simply place the product on the surface of standing water where mosquitoes may breed. The pouch will quickly dissolve and release the larvacide.For optimal results, use one pouch for up to 50 square feet of water surface area. The resealable package extends the life of the product and makes storage easy.
"The dissolvable pouches mean there's no dust or mess from having to break open a package or break apart a briquette. As soon as the pouch dissolves in standing water, it's consumed by mosquito larvae, killing them before they can mature into stinging adults," says Clark. "Adult mosquitoes not only bite, they can also transmit harmful diseases such as West Nile Virus to people and heartworm disease to pets and livestock."
Each package of TERRO® No Mess Mosquito Larvacide Pouches includes 10 pouches. The product may be purchased online at www.terro.com and at leading retailers nationwide.
About TERRO®
TERRO® is an industry leader in ant and pest control and has been a trusted brand since 1915. Based in Lititz, PA, the company offers proven ant and pest control products including liquid ant baits, aerosol sprays,perimeter granules, glue traps and ant dust products. TERRO® products are widely distributed at all leading hardware, home center, mass merchant, food and drug, farm and fleet, and independent garden center retailers nationwide. For more information on TERRO® products, call 1-844-837-7644 or visit terro.com
Media Contact:
Carolyn Schinsky
314-308-1682
carolyn.schinsky@gmail.com