NEWS RELEASE *High-res images and/or product sample available upon request
Get Rid of Fire Ants with TERRO® Fire Ant Killer
New Waterproof Ant Killing Granules Kills Ants on Contact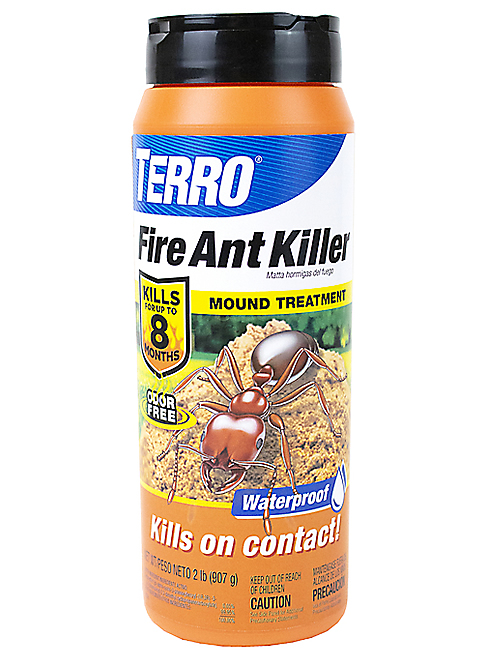 LITITZ, PA—July 6, 2020—Fiercely aggressive, fire ants are infamous for their painful stings. One misstep near a fire ant mound can result in dozens of fire ants crawling up your leg, leaving multiple painful stings along the way. This summer, take control of fire ant invasions with TERRO® Fire ant Killer. The new DIY pest control product kills fire ants on contact and keeps on killing them for up to eight months.
The ready-to-use Fire Ant Killer granules are odor free. To use, apply the granules directly to fire ant mounds – there is no need to water in. The waterproof formula begins targeting ants immediately with residual killing power that lasts up to eight months. This provides long-lasting protection against fire ants even in rainy conditions.
"There are a couple things about the new TERRO Fire Ant Killer that really resonates with homeowners," says Stew Clark, Director of Research & Development at TERRO. "First, you don't have to water in the granules after application, saving time and effort. Secondly, unlike other fire ant killers, TERRO Fire Ant Killer is odor free. This means you can use it wherever fire ants are a problem without worrying about a bad smell."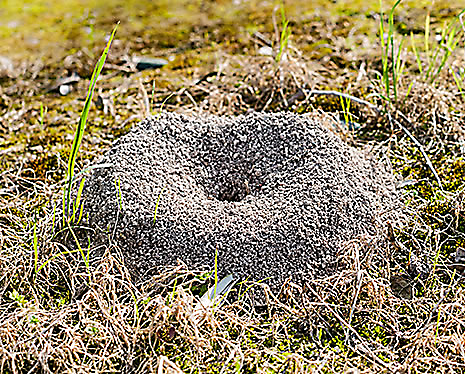 To apply TERRO Fire Ant Killer, simply open the cap to the scatter or widespread option and sprinkle a tablespoon of the granules directly over the top of each fire ant mound. Do not water in or disturb the mound. For best results, apply when temperatures are between 65 and 80 degrees. Allow 3 to 4 days for maximum control. If ants are still active after that timeframe, repeat the application.
"When applying TERRO Fire Ant Killer, take care to not disturb the ant mound in any other way," says Clark. "You want to prevent the ants from wandering away from their mounds before they make contact with the deadly granules."
Each canister of TERRO® Fire Ant Killer contains two lbs. of ready-to-use ant control protection. The product is available for purchase online at www.terro.com and at leading retailers nationwide.
About TERRO®
TERRO® is an industry leader in ant and pest control and has been a trusted brand since 1915. Based in Lititz, PA, the company offers proven ant and pest control products including liquid ant baits, aerosol sprays, perimeter granules, glue traps and ant dust products. TERRO® products are widely distributed at all leading hardware, home center, mass merchant, food and drug, farm and fleet, and independent garden center retailers nationwide. For more information on TERRO® products, call 1-844-837-7644 or visit terro.com
Media Contact:
Carolyn Schinsky
314-308-1682
carolyn.schinsky@gmail.com