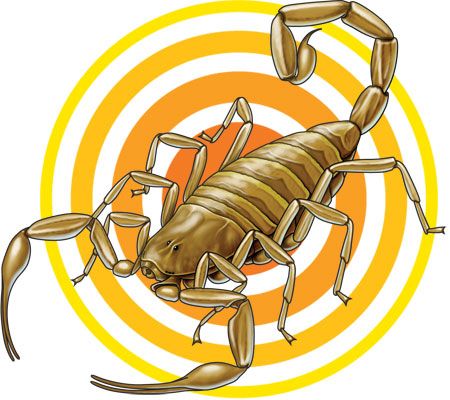 Scorpion Control
Did you know that there are as many as 30-40 scorpion species containing venom potent enough to kill humans? While scorpions are primarily outdoor dwellers that need soil to survive, they can sometimes find their way inside homes. TERRO® offers a wide variety of scorpion control products that can protect your home from these potentially lethal pests.
Use Bug Spray for Scorpions to Kill Them on Contact
One effective scorpion pest control option is to use our scorpion spray, which kills scorpions and other pests such as spiders, cockroaches and ants on contact. This versatile two-way spray enables you to spot-treat specific areas of your home where scorpions may be lurking. You can also apply the easy-to-use scorpion spray to cracks and crevices to keep them from getting in. One application of our scorpion killer lasts up to six weeks.
Use Glue Traps to Stop Scorpions in Their Tracks
We also offer scorpion traps containing non-toxic glue that causes the pest to become stuck and die. Place these glue traps in dark corners, basements, attics and other favorite scorpion hiding places. Our ready-to-use glue traps include a folding cover to prevent kids and pets from coming in contact with the glue or a trapped scorpion. Glue traps are a great alternative if you don't like the idea of applying bug sprays inside your home.
Browse Our Reliable Scorpion Control Solutions
Take the sting out of an unwanted scorpion invasion with the help of scorpion control solutions from TERRO®. Check out our current selection and place your order today!