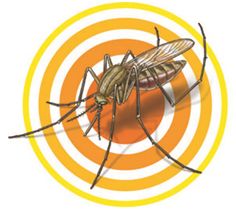 Mosquito Control
Are you itching to get rid of the mosquitoes that are ruining your outdoor fun? We don't blame you! Mosquitoes aren't just annoying – they're also known carriers of diseases such as West Nile virus, malaria, dengue fever, and the newest mosquito-borne threat, chikungunya. Don't let mosquitoes crash your outdoor party. Use TERRO® mosquito control products to keep these relentless pests away all season long.
Use Our Home Insect Killer Spray to Eliminate Mosquitoes
TERRO® Home Insect Killer can eliminate mosquitoes outside your home, and can also serve as a perimeter mosquito killer. This ready-to-use mosquito killer can be applied to those small openings where mosquitoes can find their way inside your home, as well as on backyard decks, patios and other outdoor areas where people gather.
Order Your Mosquito Control Solution Today
Now that you know how to get rid of mosquitoes, why not take action to keep these uninvited pets away? Order the best mosquito control products available anywhere today.
There are no products matching the selection.