TERRO® Home Pest Control - 1 Gal
TERRO® Home Pest Control - 1 Gal
5
3.8
5
1
Earn 380 rewards points on your purchase! Learn More
Effective against more than 65 different types of insects
Kills ants, spiders, centipedes, and roaches on contact
Long-lasting formula keeps killing for up to 12 months after spraying
Odorless, non-staining, and no oily residue
Designed for indoor and outdoor use
Ready-to-use 1-gallon spray bottle
Best Used For

Terro® Home Pest Control - 1 Gallon
Don't let uninvited pests invade your home and garden – usher them out the door withTERRO® Home Pest Control! This multi-purpose spray is effective against more than 65 different types of insects and kills ants, spiders, German cockroaches, and more on contact. The highly effective formula is long lasting and continues killing for up to 12 months after spraying. The water-based spray is odorless, non-staining, and leaves behind no oily residue so it can be used both indoors and outdoors.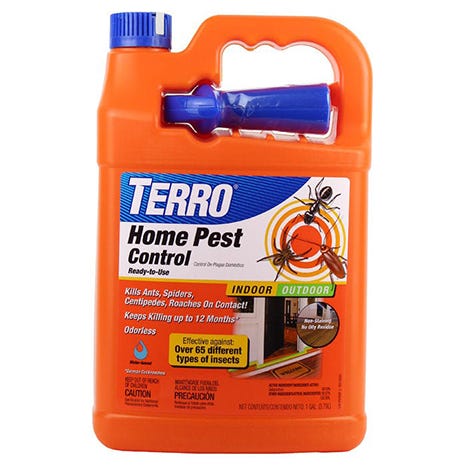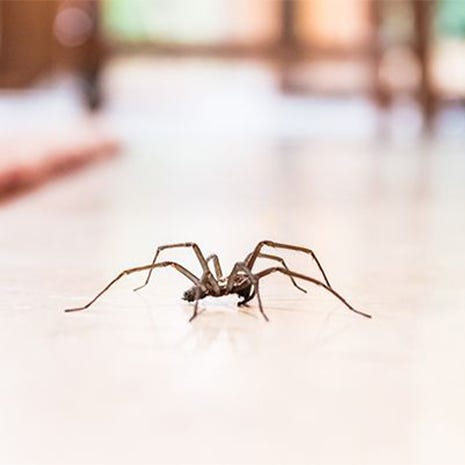 Effective Against 65 Insects
TERRO® Home Pest Control offers total home protection against insects with just on bottle! This ready-to-use spray is effective against more than 65 different insects that can trouble your indoor and outdoor spaces. Kill ants, spiders, cockroaches, ticks, silverfish, centipedes, and more! Whether you need to protect your indoor living spaces, your houseplants, your patio, or your garden, this spray has you covered.
Long Lasting Formula
TERRO® Home Pest Control kills insects on contact to offer immediate results after spraying, while also giving you residual killing power. The long-lasting formula kills German Cockroaches for up to 12 months and House Flies for up to 150 days after application. Repeat applications as necessary for other insects, but do not use more than once per week!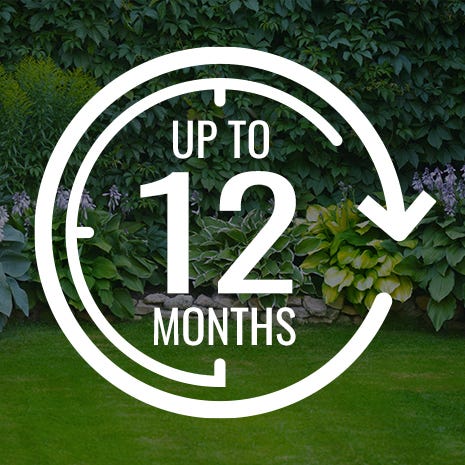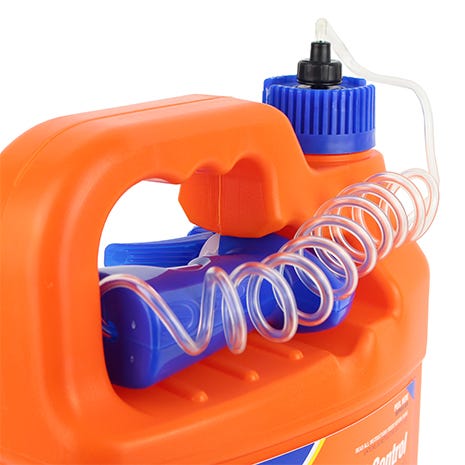 Easy-to-Use Spray Bottle
For your convenience, the ready-to-use container with attached spray hose makes application a breeze. Just insert the sprayer hose-end into the snap-cap opening and set the sprayer nozzle to desired setting. Point sprayer downward and pump the trigger until flow is established. Apply as a spot and crack and crevice treatment with the narrow spray setting or target broader areas with the wide spray setting.
Where to Use
For your convenience, this water-based spray can be used indoors and outdoors. To use indoors, apply it as a crack-and-crevice treatment in areas where pest insects hide, including around sinks, behind baseboards, under appliances, and around windows and doors. To use outdoors, hold the bottle 12 to 18 inches from the surface and spray infested areas, making sure to lightly moisten the surface. For ants, apply the spray directly to ant trails and hills, as well as nests hidden under brickwork, concrete, and steps.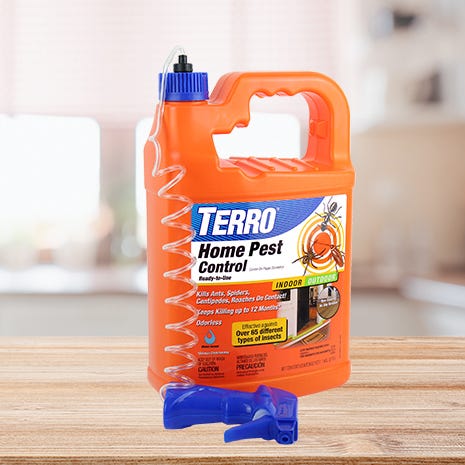 TERRO® Home Pest Control 1 Gallon - Product Details
Do you want to know more helpful details about the TERRO® Home Pest Control? Take a closer look at the in-depth specifications for this product.
TERRO® Home Pest Control - 1 Gallon
Model #
T3400B
Size #
1 Gallon
Effective Against
Effective against more than 65 different types of insects including ants, spiders, centipedes, and roaches
Where to Use
Indoors and Outdoors
TERRO® HOME PEST CONTROL - 1 GALLON
Model #
T3400B
Effective Against
More than 65 different types of insects, including:

Indoors

Cockroaches
Ants
Bed Bugs
Boxelder Bugs
Centipedes
Crickets
Dermestids
Firebrats
Fleas
Gnats
Ground Beetles
House Flies
Mosquitoes
Moths
Pantry Moths
Palmetto Bugs
Pillbugs
Scorpions
Silverfish
Spiders
Sowbugs
Stink Bugs
Ticks (including deer ticks)
Waterbugs

Outoors

Ants
Cockroaches (including Asian Cockroaches)
Centipedes
Clover Mites
Crickets
Mole Crickets
Ticks
Wasps, Hornets, and Yellow Jackets
Waterbugs
Silverfish

Recommended Usage
See product label for instructions on targeting specific insects
Customer Reviews
40%
of customers
recommend this product
The sprayer on my 1 gallon of home pest control is not working. I've followed the directions and squeezed the trigger an excessive amount of times hoping in vain it will suddenly decide to work, but nothing. I'm reluctant to try to pour it in a spray bottle, as I'm not supper comfortable with working with pesticides. Is there some trouble shooting advice you can give me?
Question by: Yvonne C Gass on May 2, 2023, 10:28 AM
This product has a one-year replacement policy. Please contact us directly for additional information.
Answer by: Susan (Admin) on May 8, 2023, 2:03 PM